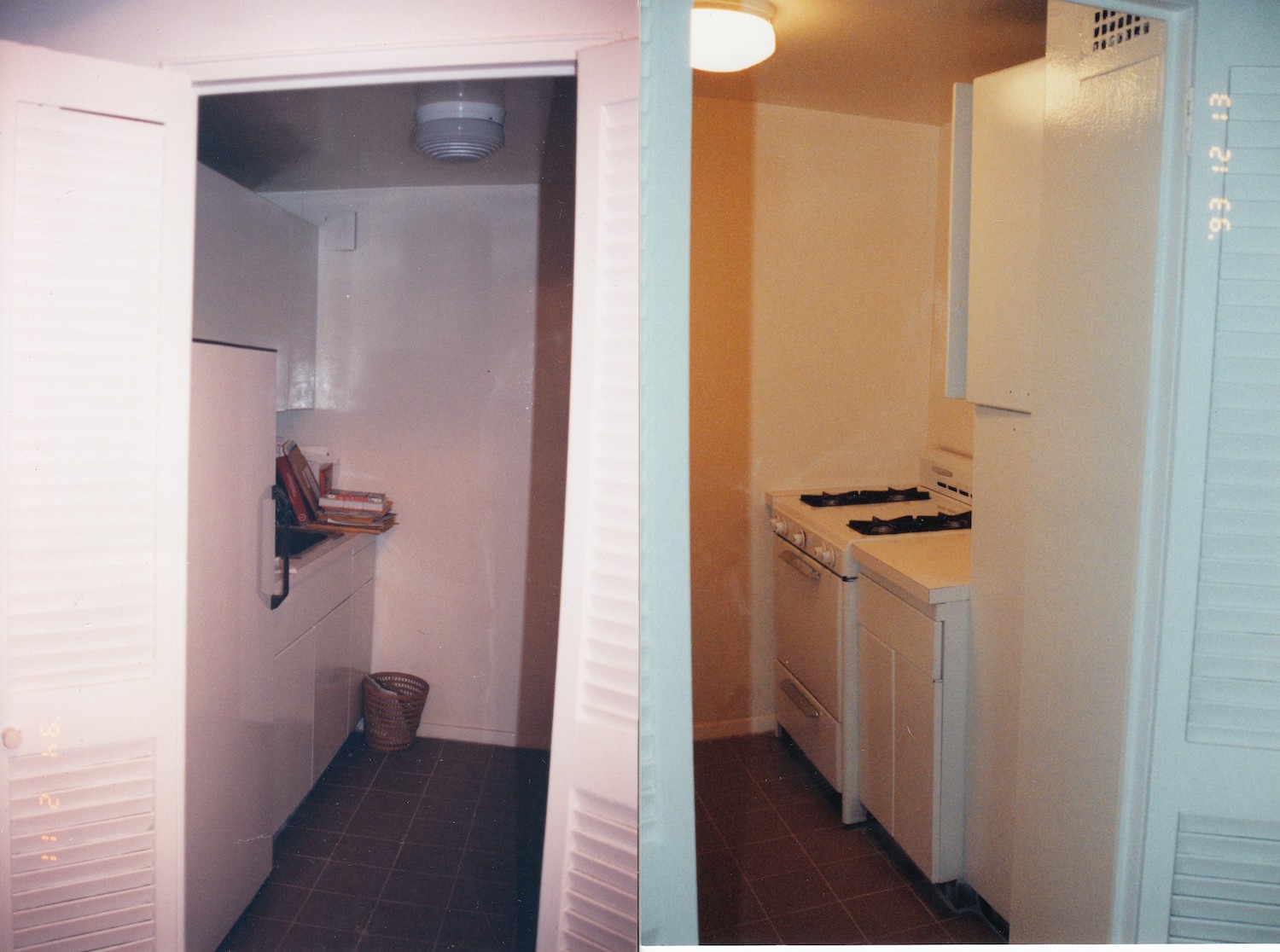 Salom-Carpentier Apartment
An apartment in a 1950's Manhattan typical white brick high rise with ribbon windowed façade is the setting for a dynamic reinterpretation of the dialogue between raw urban infrastructure and refined city dwelling. Two standard apartments are combined and transformed into one for a professional couple and their small child.
The infrastructure of the apartment is revealed by exposing structural and mechanical elements of the building. Heavy concrete columns and beams of the flat slab apartment building are exposed but refined with a textured and custom concrete finish which frame a panoramic view of the Manhattan skyline. The exposed cast iron plumbing stack becomes a sculptural element as seen on entry and from the kitchen. A sweeping curved mosaic wall in the master bath is based on early 1990's subway tile art.
The convex curve of the brightly glowing multimedia library shelving wall nests against the concave curve of the mosaic wall serving as the focal point of the respective living room and bedroom spaces. A continuous landscape of light cherry wood cabinetry traverses the living space and warm cork flooring contrast with the dull rough and stony finished concrete columns and beams.
Kitchen Eating Area & Home Office
Kitchen
"Robert's thorough preparation guided his design and avoided many potential problems. He actively inquired after our needs and preferences in designing the layout and details."
Dr. Ira L. Salom, M.D.
Master Bedroom with Closets | Closet Detail
Master bedroom with Armoire and Closet
Living Room Near Entry | Cabinet Configurations
Existing | Proposed Floor Plan
Before Kitchen/Dining Room