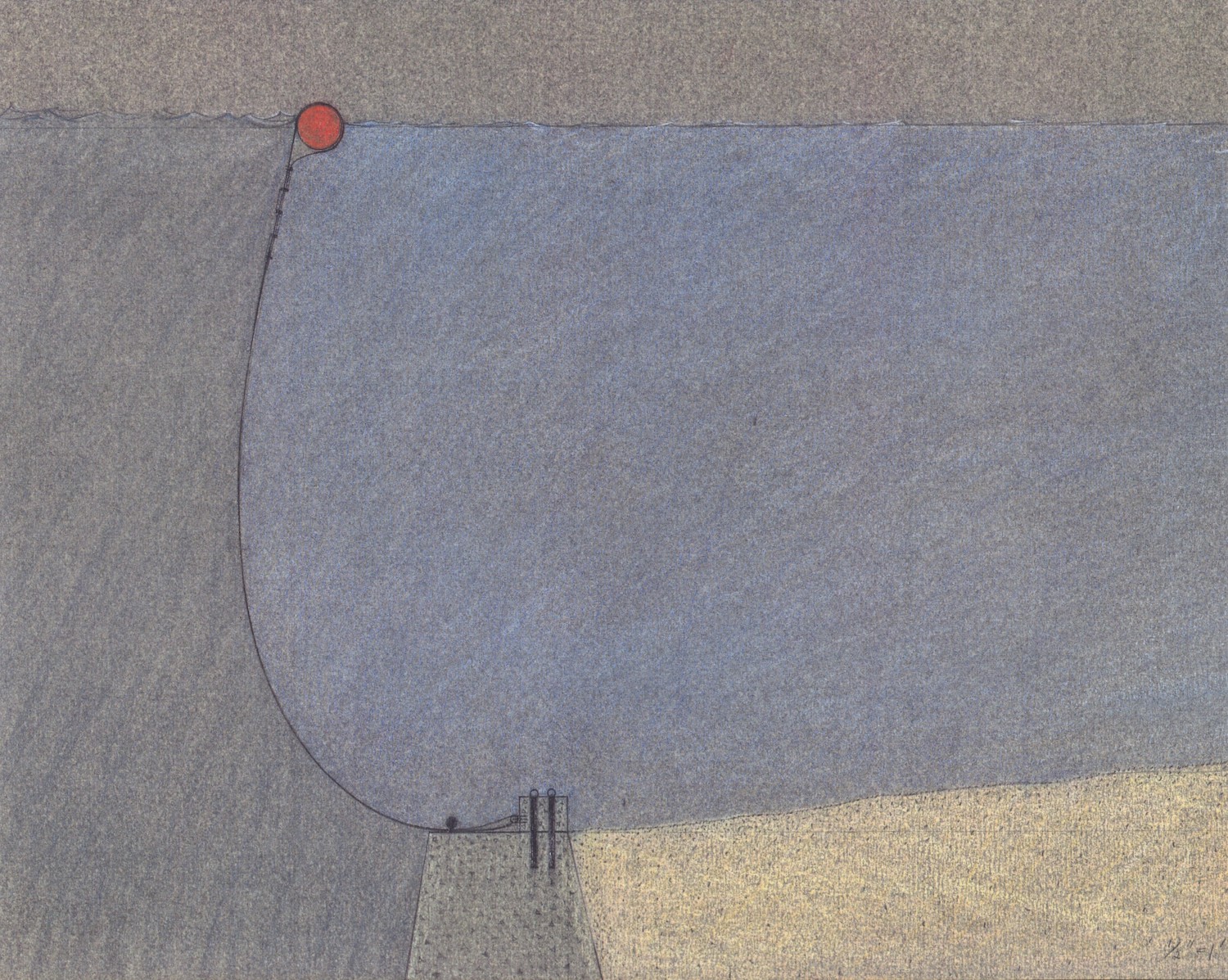 Riverside Beach
Riverside Beach addresses Manhattan's island need for a new recreational waterfront park as well as continuing Manhattan's established urban design precedents. A vast open beach continues existing Riverside Park southward.
A continuous parkland edge for Manhattan Island was originally proposed by Fredrick L. Omstead in a master plan for New York City. Few great open spaces in Manhattan except for the Great Lawn and Sheep Meadow, in Central Park. Coastal cities such as Chicago and Vancouver have developed recreational waterfront areas with beach park at their center. A vast beach offers a flexible recreational area.
Direct waterfront use is made possible by filtered Hudson River water which would flow from a filtration pier at 72nd street, southward, along the beach shore to and through an outflow jetty at 59th street. A membrane wall would separate the polluted Hudson river water from filtered water. The experience of clear sparkling filtered water, unobstructed sky and bright beach area would contrast with spewing smoke from the 59th street electric plant and the polluted Hudson river. This vivid irony would create an environmental awareness that would be unforgettable.
Invited Design Entry
The Municipal Art Society Exhibition
The Urban Center, NYC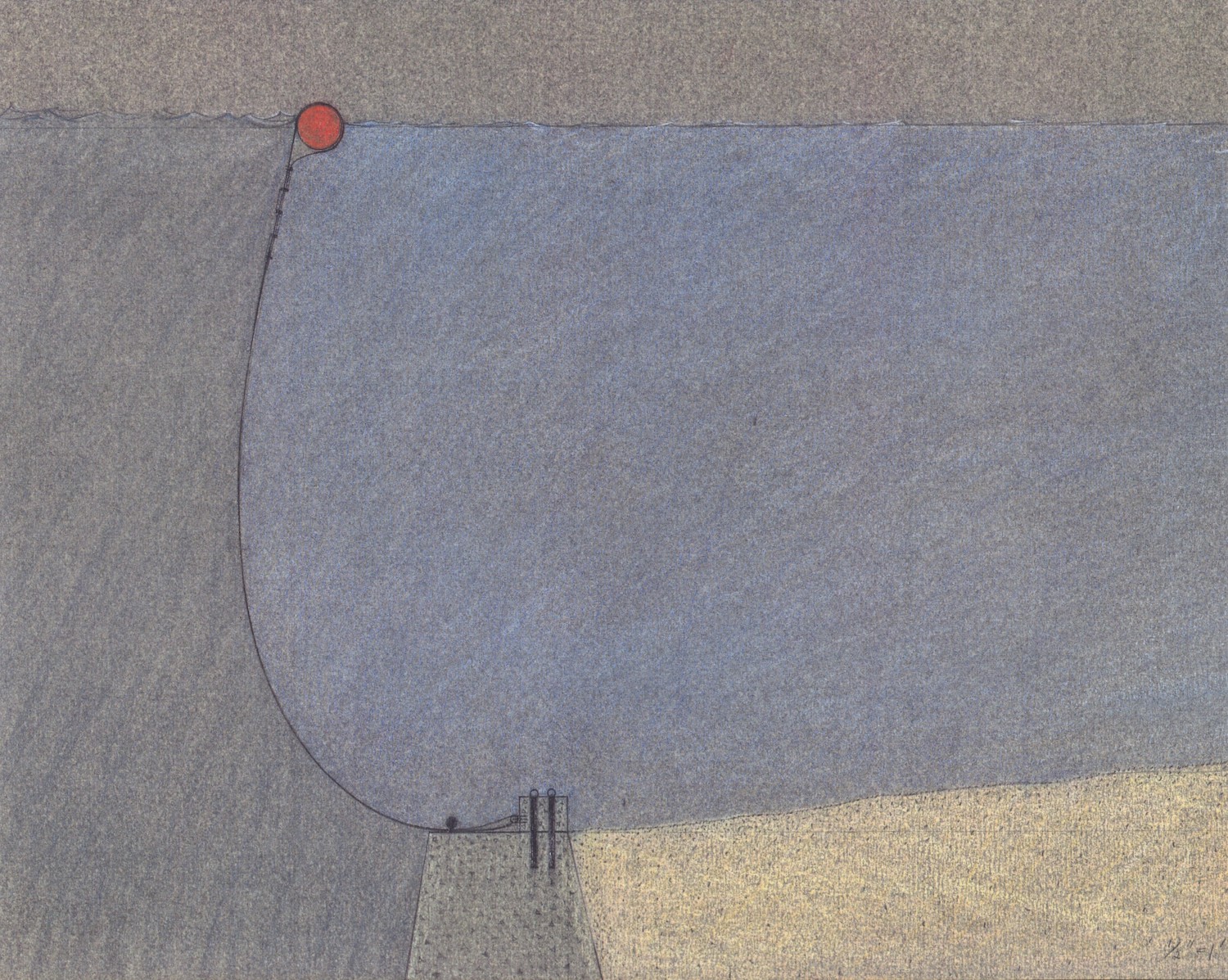 Detail Section of Membrane Wall
Penn Yards Exhibition Photos
Organized by the Municipal Art Society, The Parks Council, and Regional Plan Association.
A History with a Future, October 1 to October 31
A selection of renderings and architectural models of proposals for the Penn Yards site from 1963 onwards, including the recent civic proposal which combines several elements of older designs, and accommodates a 25-acre waterfront park with residential development.
Site Plan
Green: Existing Riverside and Central Park
Yellow: Proposed Riverside Beach
Grey: Urban Development
Existing Site at Penn Yards
Letter from Municipal Art Society