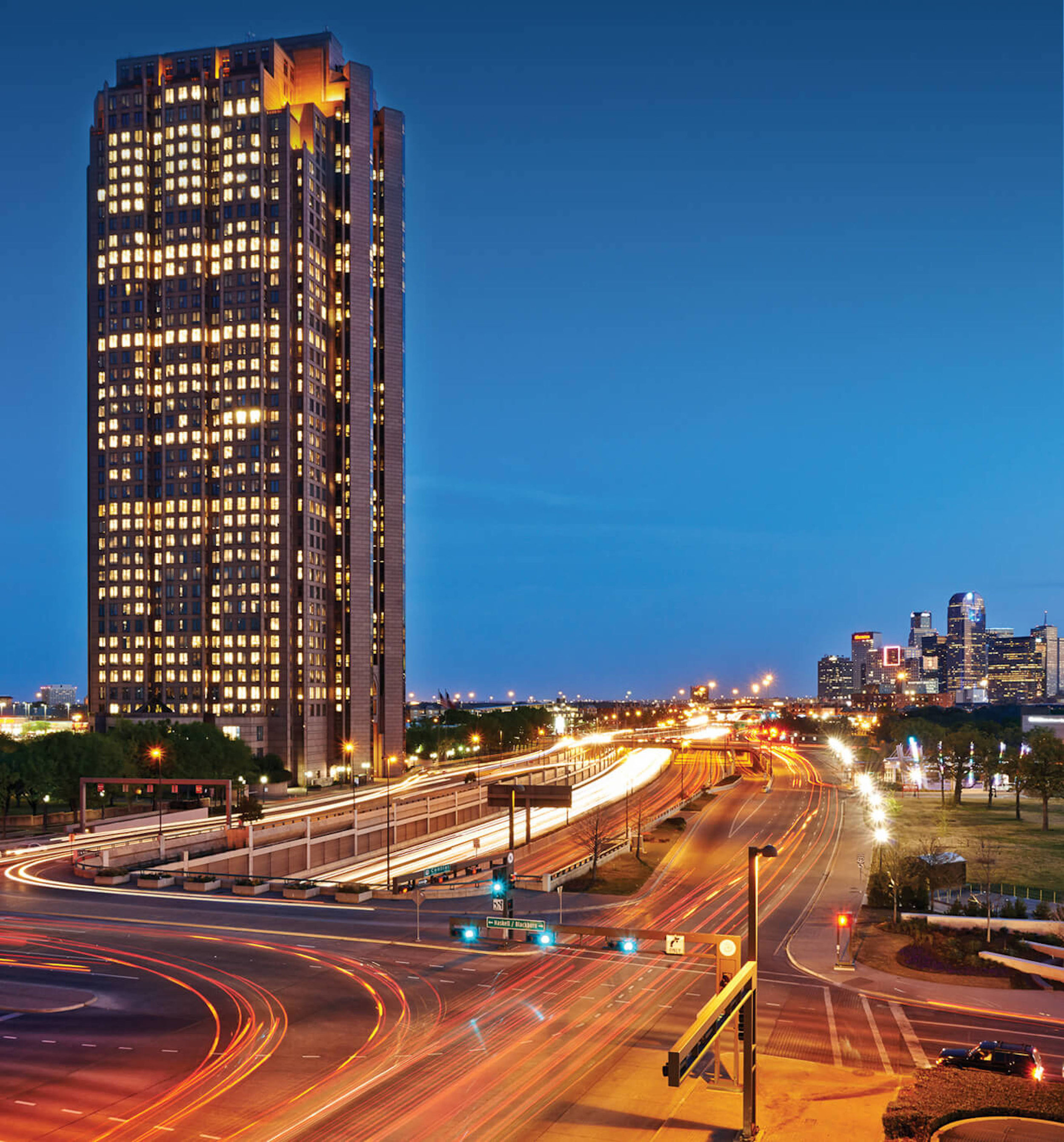 Cityplace Office Towers
The heart of the design concept is a series of internal atriums which are located at the perimeter of the building, and are stacked one on top of the other through the entire height of the building. These atriums and their multi-story windows of continuous glass open spectacular views to the city. The concept also permits segmentation of large blocks of space within the tower focused around an atrium, creating a "building within a building" for major users.
This unique design allows natural light to penetrate deep into the office floors. Interior offices have views both internally, overlooking a landscaped atrium, as well as beyond to the city skyline. The atriums provide the opportunity to create dramatic multi-story spaces high in the tower.
Inside, Cityplace Center combines the efficiency of large floors with accommodations from daylight and view. The result is a design that meets the standards for modern office layout while addressing the need for pleasant space in the working environment.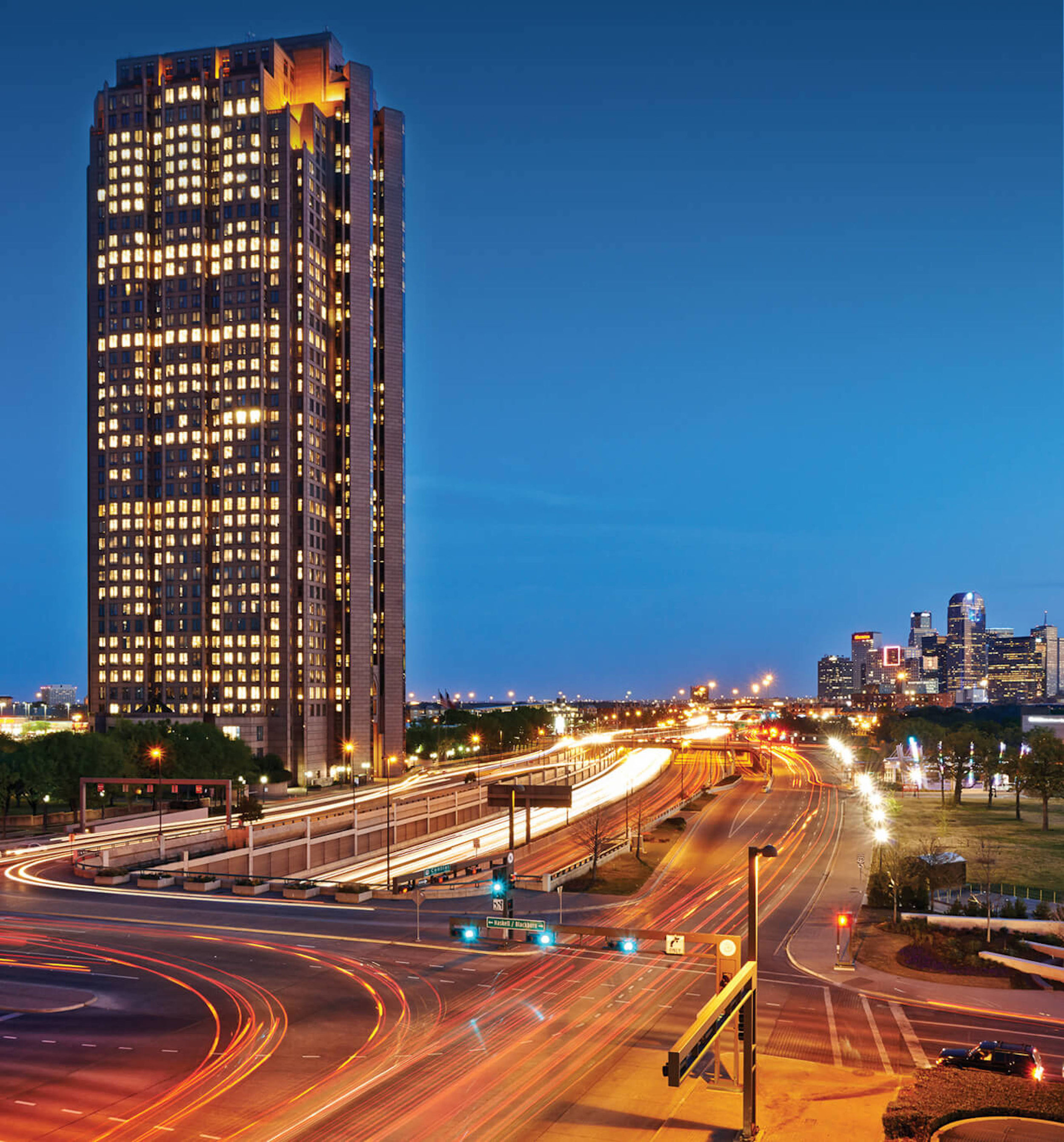 Outside, the towers of Cityplace Center are surfaced in a combination of flame-finished and polished Brazilian red granite. Warm-hued and expressive, this rich stone is Cityplace Center's personal statement.
A series of internal atriums ascend each of the Cityplace towers, allowing natural light to penetrate deep into each of the office floors. The atriums provide spectacular views of the city and sky.
City Place Towers Partial Floor Plan
Ramp Details
Work by Robert Cohen as project architect with Cossuta & Associates