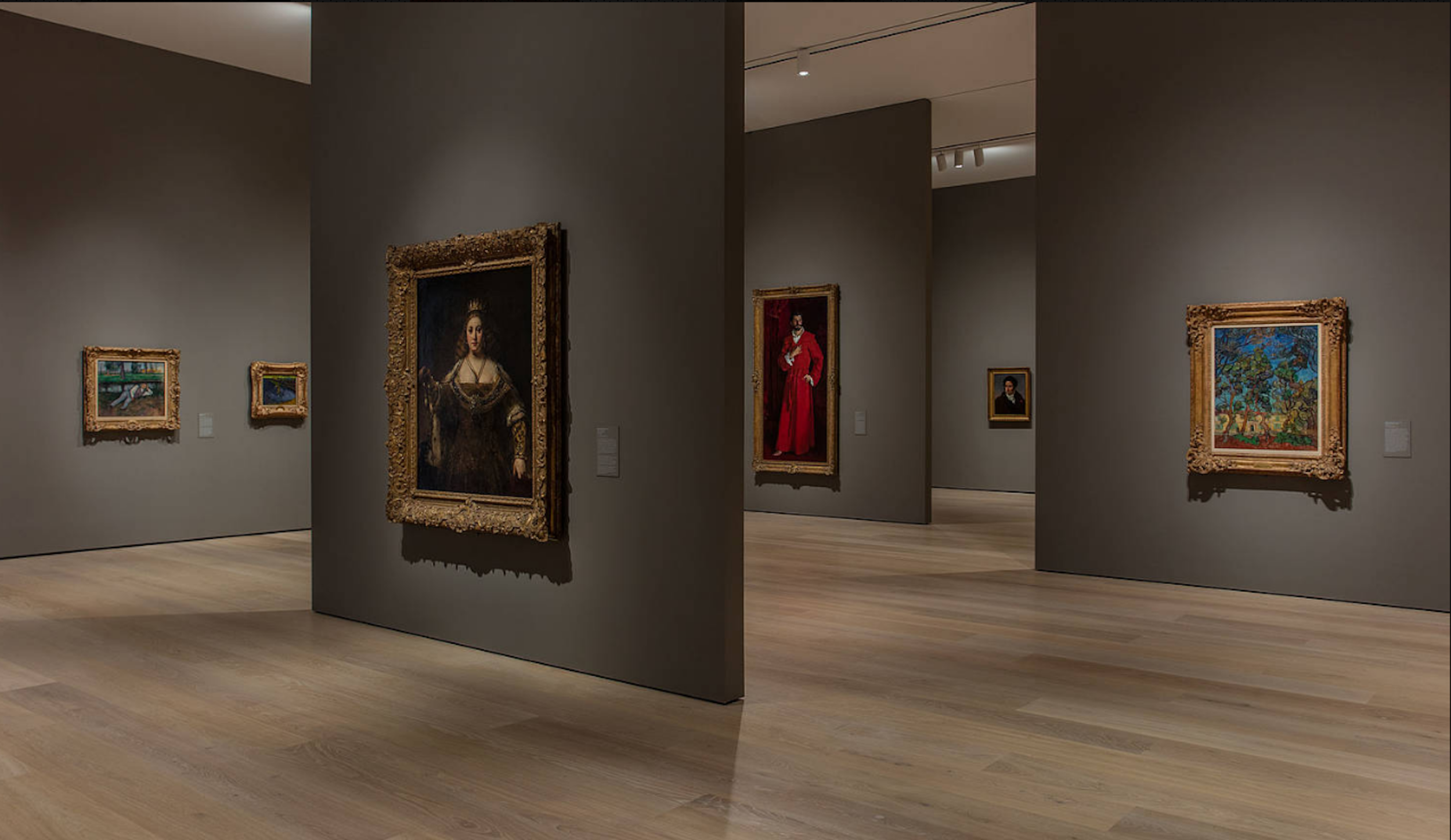 Armand Hammer Museum of Art
2 story art museum and outdoor arcade and courtyard, library and theater. The museum connects two existing floors of the adjacent corporate high-rise office building. The building's facade of horizontally striped Carrara marble screens the museum and its interior courtyard from public view. The courtyard itself, lined by wide arcades and terraces, is a rectangle broken into two off-center sections that includes an archway looking out to the city.
Cultural Center Plan includes an arcade, galleries, auditorium and library surrounding a courtyard which has an archway view of the city.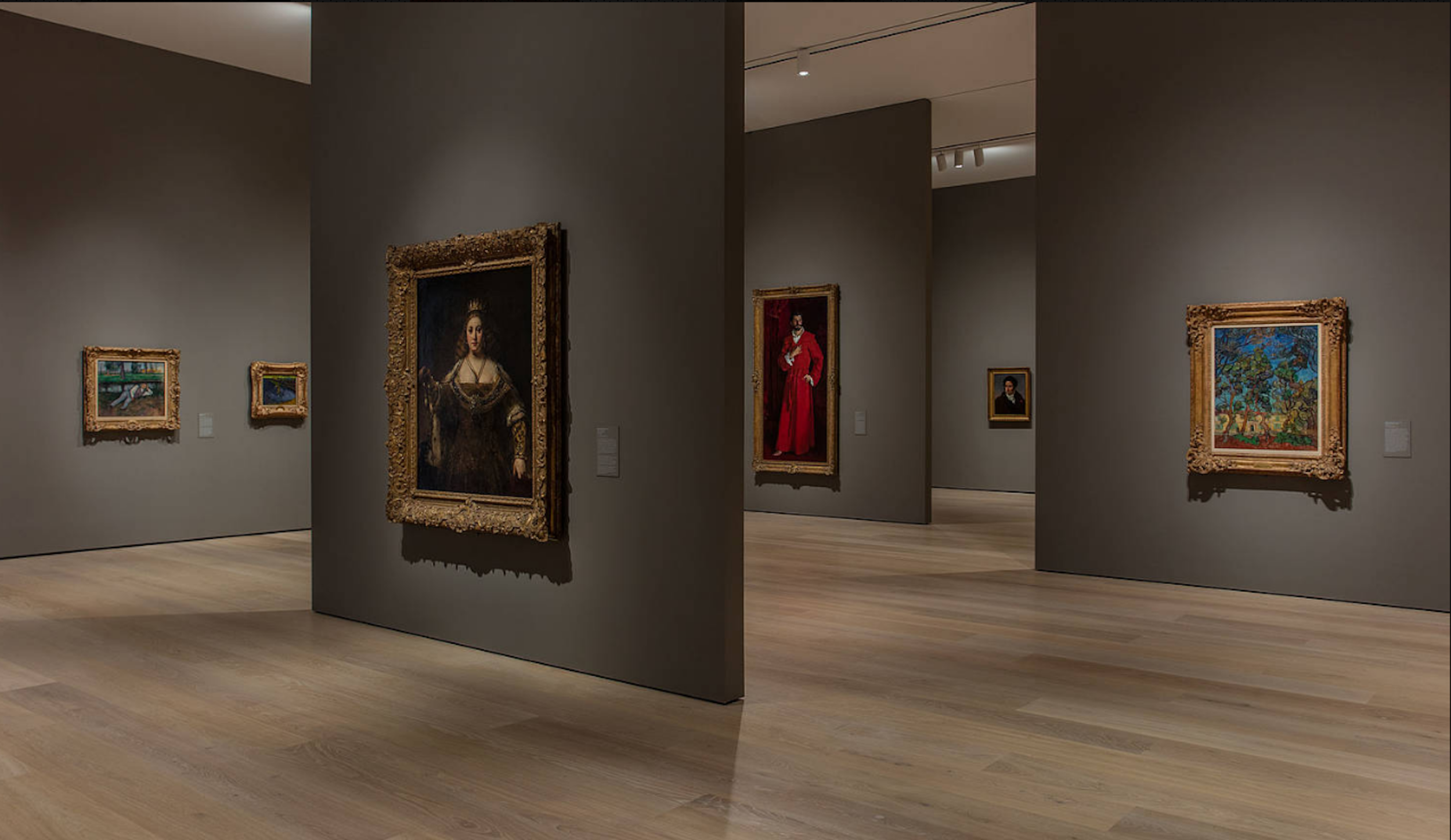 Work by Robert Cohen as project architect with Edward Larrabee Barnes Associates